Uncontested Divorce Lawyers Phoenix AZ
Separating from your spouse is a hard decision to make, particularly if there are children involved, if there are assets that need to be divided from the marriage, or if it's not clear who will take responsibility for any debt. If you and your spouse can amicably resolve these differences, you are good candidates for an uncontested divorce.
If this is the case for you, you are probably wondering why it would be necessary for you to hire a law firm or work with a Phoenix divorce attorney. To get your questions answered, schedule an initial appointment with the law office of Cosmas Onyia. Find out more about the divorce process and how a divorce attorney can help.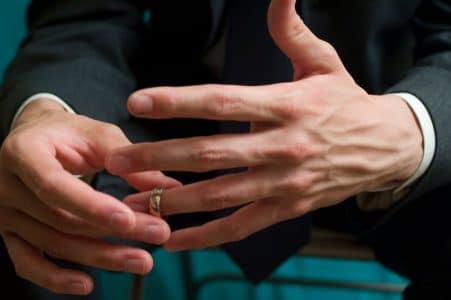 Understanding Uncontested Divorce
For you and your spouse to opt for an uncontested legal divorce, you must agree about some key issues. If children are involved in an uncontested divorce, it is important to define how custody will be shared, how parenting responsibilities will be handled, how much time each parent will spend with the children, where they will live, and other important issues.
If either you or your spouse is seeking child support, you may require an attorney to help you file the paperwork through the courts, even if you're in agreement. If there will be alimony payments, you must determine who is to pay, and for how long. If there are any assets, you both must decide how they will be divided. Similarly, if there are debts, you must determine who will be responsible for repaying them. Once you consult with one of our Phoenix divorce attorneys at the law office of Cosmas Onyia, you'll have a clearer picture of what your entitlements and obligations are. 
Advantages of an Uncontested Divorce
The obvious primary advantage of uncontested divorce proceedings is that they are much less expensive than contested divorces that may drag on in court. These divorces can be accomplished by each spouse paying the court filing fees. Even in cases where there are divorce attorneys involved to take care of the paperwork, they generally stay out of court, which is another important advantage of this type of divorce. Finally, the fact that there is minimal or no conflict means that the Phoenix divorce can go that much smoother and faster.
When to Keep Clear from an Uncontested Divorce
If you and your soon-to-be ex-spouse have a relationship fraught with countless disagreements and complex situations, you may want to consider a different route to divorce. Disparities in the emotional or financial power between the two of you will complicate matters. This is often obvious in cases where the earning capacity of one spouse is much higher than the other's. And if there is fear of domestic violence, one party will be at a disadvantage. If you have, however, concluded that this form of divorce would not work for you, there are other legal options available. You still may be able to resolve your issues in a court of law. Bringing your case before the court is often necessary, but it can result in protracted litigation with its accompanying emotional and financial toll. Your divorce attorney from the law firm of Cosmas Onyia will help you negotiate the terms you want.
Schedule a Consultation Today
The Law Office of Cosmas Onyia is ready to help you with your Arizona divorce and will guide you through the process until both parties can reach an agreement. Our family attorney works with our clients even when going to court is the only alternative. Schedule your initial consultation today.
FAQ:
How much does an uncontested divorce cost in Phoenix, Arizona?
Uncontested divorces in Phoenix will run you less than $600 when you do not use a divorce attorney. Divorces that use a divorce lawyer can cost as much as $20,000 or more, but a collaborative divorce may cut that cost in half.
How long does an uncontested divorce take in Phoenix, Arizona?
Uncontested divorce proceedings in Phoenix will take between three and four months on average.
Who pays for an uncontested divorce?
In general, each party pays for their divorce attorney and their share of other fees and costs.
How do I file for divorce without a lawyer in Phoenix, Arizona?
You or your spouse must meet the state's legal residency requirements. Search the Arizona Judicial Branch website to find the forms that you require for an Arizona divorce. Call your county office to find out if they have any additional requirements for a dissolution of marriage.