Family Law Attorney Glendale
If you are considering a divorce, having child support issues, or fighting over child custody, you need a family law attorney. Cosmas Onyia is one of Phoenix's top divorce attorneys. He strongly advocates for his clients and gets them the best deal he can. Practicing family law for over 20 years, Mr. Onyia understands the nuances of divorce law. He is an excellent choice if you need a family law attorney in Glendale.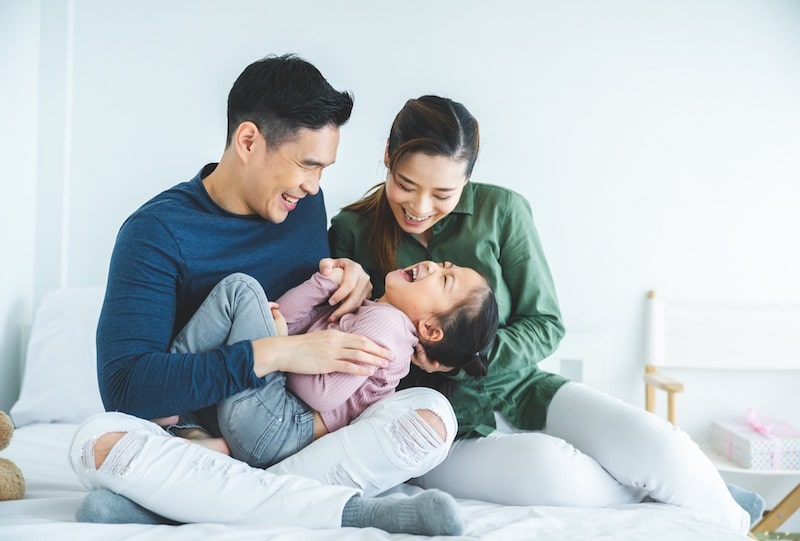 What Kind of Issues Does a Family Attorney Handle?
A family attorney can handle family court paperwork for you. They can negotiate with your spouse's attorney on your behalf, and they can represent you in a trial.
Taking legal action against a former romantic partner or family member can be difficult both emotionally and financially, but it can also be necessary. Cosmas Onyia has successfully represented clients in every kind of family law issue. He is a skilled negotiator and an exceptional litigator.
There are several different practice areas that a family law attorney in Glendale handles.
Divorce
Poets, novelists, and filmmakers alike have romanticized marriage for many years. However, marriage is hard work, and sometimes it falls apart even when you do all you can to keep it together. When there are irreconcilable differences, most couples will divorce.
The Legal Definition of Divorce
Divorce is the legal dissolution of a marriage. A marriage can only be dissolved by a court in the state of Arizona.
You will have to take several steps to go through a divorce. You want to be sure you cannot work out your differences before you split because of the cost of the process. It is $349 to file for divorce, and you do not get your money back if you change your mind. People changing their minds about divorce is surprisingly common in the United States.
Most Glendale family law lawyers will recommend that you go through marriage counseling before you file for divorce. Even if you and your ex-spouse have no hope of reconciliation, you can talk about what your lives will be like after you separate. Counseling allows you to decide who the children will live with and the future of your relationship with each other.
Filing a Petition
If you decide you want a divorce, one of you will have to go to the county courthouse and file a petition for disillusionment of marriage. The other person will be served with papers regarding that petition. The person who files the paperwork is known as the petitioner, and the person who receives the paperwork is known as the respondent.
The divorce petition is very detailed and you will need a trained attorney to assist you with filling it out. Arizona is a no-fault state when it comes to divorce. The reason for a divorce in Arizona is always the same: the marriage is "irretrievably broken." The court does not want details about specific conflicts.
What they do want are details about who will get what, who will take care of the kids, and whether or not spousal support will be paid. You can have your spouse served with paperwork, or they can sign a waiver so you do not have to.
Cosmas Onyia has handled hundreds of divorces and knows how to write airtight terms for a divorce. He knows all the small details that most couples do not think about when discussing their divorce. He will make sure every element of your arrangement is covered.
The respondent can reply to the petition with no contest and agree to the terms of the divorce, or they can contest the divorce, and a court date will be set. If they do not respond to the petition at all, then the petitioner will get the divorce terms they wanted by default.
Preliminary Injunctions and Temporary Orders
The court may issue temporary orders to be followed until a divorce is final. Those orders often have rules about how the couple will live during the divorce proceedings. They may include temporary arrangements for:
Alimony
Child custody
Child support
Who the child will live with during the divorce
Preliminary injunctions forbid divorcing couples from doing anything that might impede the divorce proceedings or hurt children in the marriage. For example, you may not invest money, hide assets, or sell anything acquired during the marriage. You are not supposed to try to turn your child against your spouse or take your child out of the state without the permission of the court.
If you and your spouse agree on the terms of the divorce, you will proceed with filing the paperwork and move forward. If you have a few discrepancies, you can meet with your attorneys and work those things out.
There is a two month waiting period in which you will have the opportunity to change your mind before your divorce is final. If one of you lives out of state, that period will be 90 days. After that waiting period, you will receive your divorce decree, and your divorce will be final.
Contested Divorce
If you and your spouse disagree on the divorce terms, you will go to court. Having an attorney by your side is critical in a divorce case. A lawyer in Glendale, AZ will have the expertise to guide you through the steps of a trial.
Once a court date is set, Your case will go into the discovery phase. This is the part of the trial in which the two sides share information.
There will be a deposition in which witnesses are questioned on camera and evidence is presented. The two sides will negotiate more and try to come to a settlement. If you cannot settle, your case will go to trial.
A trained divorce attorney can represent you in a trial. They will have years of experience in arguing in front of a judge, and they will know what arguments will influence a particular judge.
The court will rule on the terms of your divorce, and your marriage will end. If you want to appeal their decision, another hearing may be set. A contested divorce can take months.
Legal Separation
A legal separation is similar to divorce, but the couple is still considered legally wed. When a couple wants to legally separate, they will have to file for a legal separation with the court. The filing fee is the same as it is to file for a divorce. They will also:
Live apart
Have a child custody arrangement
Pay spousal support if necessary
Divide your assets and bills
People often legally separate instead of divorcing for religious reasons. Divorce is not acknowledged by the Catholic Church, and many religions frown upon the practice.
When one person needs the benefits of health insurance and cannot get them, they will often go through their spouse's insurance for medical care. A divorced couple cannot use one another's health insurance. A couple will often not divorce when they want to because one person needs the other's health insurance benefits.
You might think that if you are legally separating, you do not need a family lawyer, but this is false. Remember, you are still legally dividing your assets just as you would in a divorce. You should get your fair share of everything.
Division of Property
When you are divorcing or separating, you will need to divide the property acquired during the relationship in a way that's fair to both parties. This can be harder than it sounds. You will have to figure out exactly what every piece of property you own is worth right down to the furniture. You will have to decide if you want to sell the property and divide the proceeds or if you each will keep certain things. A divorce attorney can mediate when you are deciding on who will get what. They can tell you what you are legally entitled to as well.
Paternity Cases
Some men try to shirk the emotional and financial responsibility of fatherhood by simply denying that they are the father of a child. Women sometimes say a man is the father of a child, even if he is not, simply because they want to receive money for child support. Some men are denied visitation rights because their ex-partner says they are not the father of a child.
There are several different ways the Arizona court system establishes paternity.
Marriage
If the expectant mother of a child is married, the court will assume her husband is the father unless someone claims he is not.
DNA Genetic Testing
A genetic test is the best way to establish paternity when it has been challenged. DNA tests are accurate 100% of the time. Getting such a test is the perfect way to establish paternity.
Signed Statement
A man can also simply sign a statement saying he is the father at the mother's request.
Birth Certificate
If a man's name appears on a birth certificate, he will be considered the father unless he decides to challenge the claim.
How to Legally Establish Paternity if It is Denied
If you want to prove you are the legal parent of a child, you will file a petition with the court. You will take a DNA test and show the court the result as evidence. Once paternity is established, you will have visitation rights and the right to make certain decisions about the child's education and future; you must also pay child support.
When you want to prove another person is the parent of a child legally, you will file a petition with the court clerk to establish paternity. A mother or father can file this petition. So can a guardian, same-sex partner, or conservator of the child. A social working agency or the state itself may request a paternity test.
The petition can be filed both before and after the birth of the child. However, it is very important to file the petition before the child turns 18. When you fill out this petition, the man suspected of being the child's father is served with papers.
If a man believes he is not the legal parent of a child, he can file an answer in court. If he does not respond to the petition, he will be considered the child's father by default.
If a man responds to a petition saying he is not the father, he will be asked to get a DNA test. If he refuses to take the DNA test, he will be considered the child's father by default. If he takes the test and it reveals paternity, the court will rule that he is the father.
What if a Woman Lies About Paternity?
If a woman knowingly lies about paternity, she may be considered guilty of fraud. She may face fines and even jail time. However, it can be very hard to establish that a woman did this knowingly. She can always defend herself by saying that she honestly thought the man was the father.
Grandparent's Rights
Grandparents in Glendale, Arizona, often do not realize they have rights. However, you may be able to sue for grandparents' rights in Arizona  in certain cases. To have visitation rights, a grandparent must have a pre-existing relationship with their grandchildren. One parent must be deceased, or the couple must be divorced.
You can also get visitation rights if you can establish that not seeing the children would be to their detriment. Grandparents can be a major influence on children. The courts are always interested in doing what is best for the child.
As with other family court cases, you must begin the process by filing a petition in family court. A parent will be served with papers; they may agree to your terms, ignore the paperwork, or challenge you.
If they ignore the petition, you will win by default. If they want to challenge you in court, they can file an answer, and a hearing will be set.
The Law Office of Cosmas Onyia can represent you in court. Mr. Onyia has years of experience in making compelling arguments on behalf of grandparents to the court.
Child Custody and Visitation Rights
Divorce is always the hardest on the children. They are the innocent victims when parents split.
A child custody plan involves deciding who the child will live with and how often the non-custodial parent will see them. You must decide how much the non-custodial parent will pay in child support. You must decide if one parent will have sole custody or if you will have a joint custody arrangement.
If there is a discrepancy about who the child will live with, or if the parents cannot agree on an appropriate visitation schedule, the couple will have to go to a hearing in Superior Court, and a judge will decide for them.
A trained attorney can tell you what kind of information the court will look for in a case like this. They can help you gather the information you need and get the arrangement you want.
Child Support
Raising a child in a one-parent household is hard enough. You are entitled to financial support from your co-parent. A non-custodial parent must pay 25% of their income to the custodial parent. We can assist you in making a fair child support arrangement. If you have a deadbeat spouse, we can assist you with getting the money you are owed.
If your ex refuses to pay, you can garnish their wages. A deadbeat parent can go to jail for as long as 1.5 years in some cases.
Why Hire Us
When you Google "Family Law Attorney Phoenix, AZ," many names will come up, and choosing one can be difficult. You will not find an attorney with more experience or dedication than Cosmas Onyia. No matter what your family law issue is, our law office is committed to getting justice for our clients. Give us a call today.