Order Of Protection Attorney Phoenix AZ
If you are a victim of domestic violence in Arizona, then do not delay seeking the protection that is offered under the law. An order of protection may be obtained to prevent further contact with your abuser. If you are living in fear of being harassed or harmed by another, then you should seek the help of an order of protection attorney in Phoenix, Arizona. Contact the Law Office of Cosmas Onyia today to discuss legal options to protect you and your family.
What is An Order of Protection?
An order of protection, also called a restraining order, is a court order that someone files against another person to prevent future domestic violence and harassment. Once obtained, a restraining order will set specific rules for a domestic violence abuser or harasser to prevent them from communicating or coming in further contact with the victim. Any abuser who willingly violates a restraining order will face serious legal consequences.
As such, many family violence victims feel great relief when they receive a legal protection order from the court. The Law Office of Cosmas Onyia is a Phoenix firm with over 25 years of experience in complex family law issues. Attorney Cosmas offers a free consultation to discuss your case and review potential options. If you need a restraining order in Phoenix, call our office at 602-265-5200 to schedule a no-cost case review.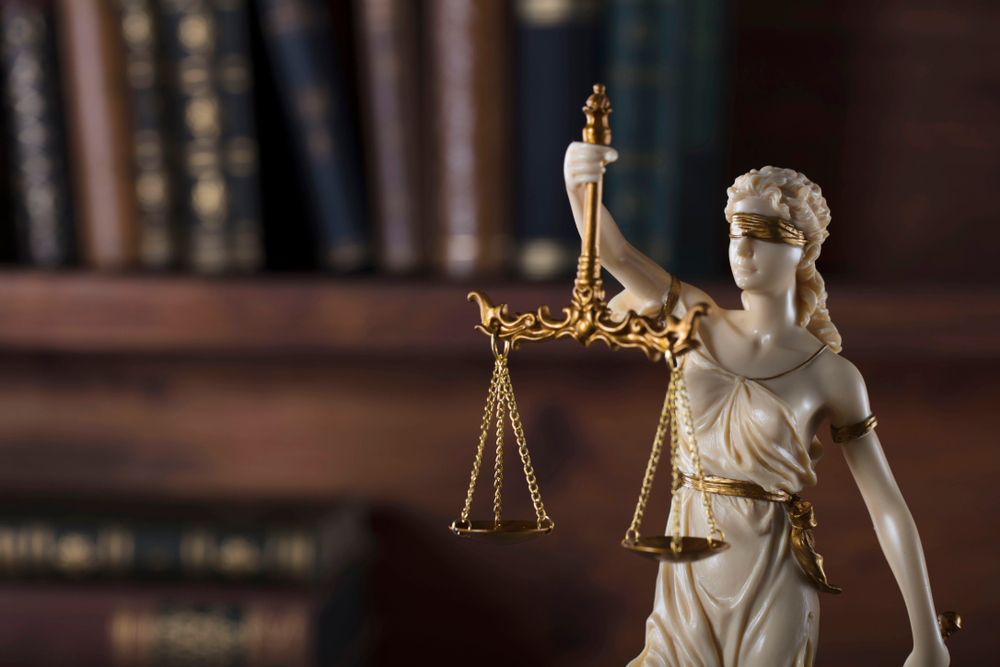 How Orders of Protection are Filed in Arizona
Orders of protection in Arizona are governed by A.R.S. § 13-3602. The Plaintiff, or victim, is the person seeking to obtain a restraining order against the accused abuser, or the Defendant. The Plaintiff can file the paperwork at their local courthouse (superior, municipal, or justice court.)
Unlike other court filings, there is no filing fee required for restraining orders. The petition can be filed without an attorney, however, it is always recommended to be advised by knowledgeable counsel.
In the petition, the first thing the Plaintiff must establish is that a domestic relationship exists with the person they are filing the order on. You can only file a protective order against a family member, a romantic partner, or someone who you reside with. The petition must also set forth the name of the name and address of the Defendant, and provide a statement on the domestic violence that occurred (including the dates.)
After the petition is filed, a judicial officer will review the petition. The judicial officer will then either grant or deny the petition for order of protection. If the petition is granted by the judicial officer, the resulting order must be served on the Defendant so they are aware of the order of protection against him or her.
In cases of an emergency, one can file an Emergency Order of Protection, which are expedited restraining orders for abuse that occurred within the past 24 hours. An emergency order of protection expires seven calendar days after issuance unless otherwise continued by the court. If you or a loved one is in imminent danger, call 911.
Domestic Abuse Attorney in Arizona
Domestic abuse can come in many shapes and forms. Examples of charges of domestic abuse include; assault, battery, crimes against children, criminal trespass, custodial interference, disorderly conduct, kidnapping, trespassing, stalking, sexual abuse, and more. The victims of domestic violence include both women and men. However, domestic violence is often unreported due to fear or embarrassment. Not speaking up, however, can be a huge mistake. By coming forward and filing for an order of protection, you can obtain relief to help keep you safe.
In order to obtain a protective order from the court, you will have to prove why you need protection. You must show that the defendant has abused you, or will abuse you if a restraining order is not granted by the court. Do not risk your safety by trying to do it on your own. Contact the order of protection attorneys at the Law Office of Cosmas Onyia. We can successfully help you get the legal protection you need.
How to Fight an Order of Protection in Arizona
The whole purpose of a restraining order is to offer family violence victims some protection and security from their abusers. Filing an order of protection is a serious matter. Unfortunately, there are cases where a person abuses the system and takes out a restraining order against someone by making exaggerated charges or false charges. Many times, one party is making false claims as a way to attempt to get ahead in a pending divorce or child custody matter. If you have been unjustly served with an order of protection in Arizona, then you are strongly encouraged to fight against the baseless claims of domestic abuse.
In the state of Arizona, you are allowed to challenge an order of protection only one time. If you want to challenge the order, you must file a written request for a hearing in the same court that issued the order. Generally, the courts are inclined to side with the alleged victim and are extremely reluctant to remove the order of protection. Thus, it is essential to be prepared with an effective, well-crafted defense if you want the charges against you dismissed. The order of protection lawyers at the Law Office of Cosmas Onyia have vast experience in defending against false restraining order accusations. Contact our Phoenix family law firm today, and we will work diligently to maintain your rights and restore your dignity.
How Long Does a Restraining Order Last
An order of protection in Arizona will last for two years from the date it was served. If the order was not served, it will last for one year from the date it was issued by the court.
What Happens If Someone Violates an Order of Protection?
Arizona courts take domestic violence and restraining order violations very seriously. A restraining order may be very specific and detail who, what, and where the defendant can see, do, and go. Restraining orders are enforceable by the police, so if someone violates an order, they may be charged with interfering with judicial proceedings and can immediately be arrested. If a defendant is found guilty of a protective order violation, it will be a class one misdemeanor, which includes a punishment of up to six months in jail and significant fines.
In addition, restraining orders come with social stigma, inconvenience, and a tarnished criminal record. This can affect a person's work prospects and potential employment. Of further note, evidence of domestic abuse or an order of protection violation can have a significant effect on a pending child custody case. Suppose a court believes that a spouse was abusive or committed acts of violence in front of a minor child. In that case, it can seriously impact their chances of gaining child custody or substantial parenting time.
Restraining orders have many conditions and, if violated, may come with harsh punishments. If you have been served a restraining order in Arizona, it is best to adhere to all of the order's directions. If you have questions about the consequences of a restraining order violation, it is recommended to consult with a Family law attorney in Phoenix, AZ.
Contact an Order of Protection Lawyer in Phoenix, Arizona
If you are the victim of domestic violence, do not hesitate to seek a restraining order to help prevent any further abuse. There are legal means out there to help your situation. A restraining order issued by an Arizona court can prevent your abuser from contacting you and causing more pain. You don't have to feel like you are alone- there are order of protection lawyers who will fight for you and your family's safety.
The Law Office of Cosmas Onyia is a Phoenix family law firm with over 20 years of experience. We provide compassionate legal representation in the areas of divorce, separation, spousal maintenance and alimony, child custody and support, parenting time, the division of property, and more. Contact us today to schedule your free consultation or to receive additional information.